How Miracles Happen Here
She was abandoned and left to wander alone. He was whipped, neglected and broken. She stood back from the meager pile of hay in order to let her foal eat — even if it meant she'd starve.
From day one, we only speak in soothing whispers and wait patiently for our rescue equines to give us permission to approach. If the equine permits a touch, we gently stroke her neck and sides. We then lead her into our medical barn where we quietly perform a full assessment of her condition; get her Henneke Score; make plans to see the vet, farrier and dentist; and work out a careful refeeding schedule to restore her muscle and fat. Depending on what she needs next, she may step into a stall to receive 24/7 care, plentiful hay and special meals. If she's up to it, we'll show her into a small pasture where she can adjust to her new surroundings, meet new equine friends and stay under our watchful eye as we follow her treatment plan.
On average, it takes over $5,000 to restore a horse who was abused or malnourished. It also takes time — months, sometimes years. Thanks to the support of our incredible community of Miracle Makers, we provide everything an equine could ever need or want.
And that includes the most precious thing of all: the chance to be adopted and form a bond of love that lasts a lifetime.
Training That Restores Trust and Builds Confidence
Image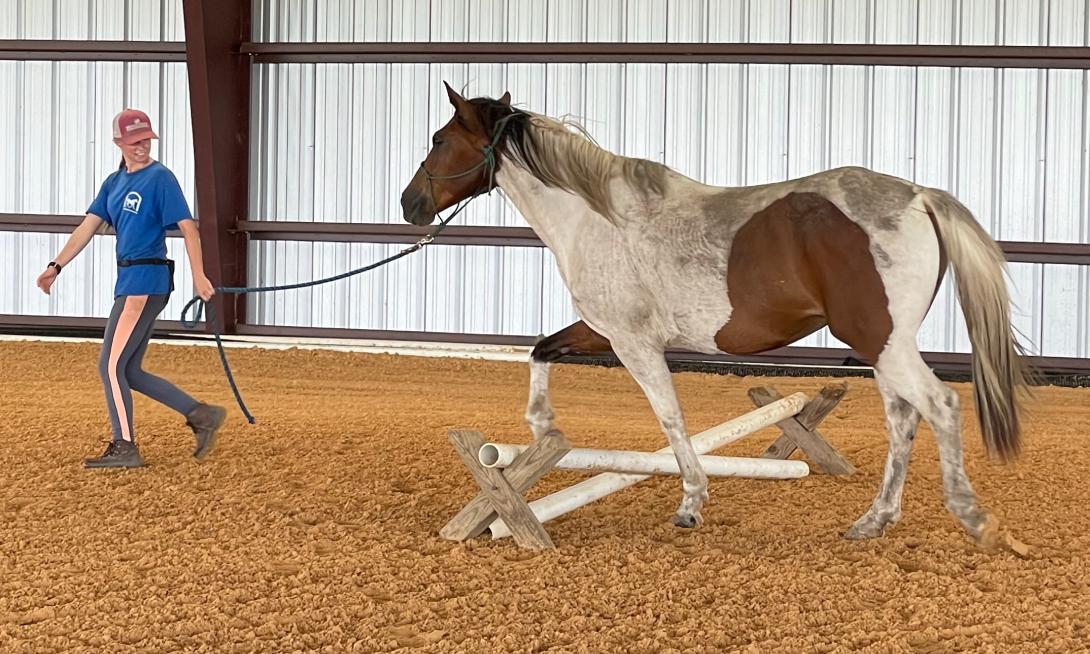 Image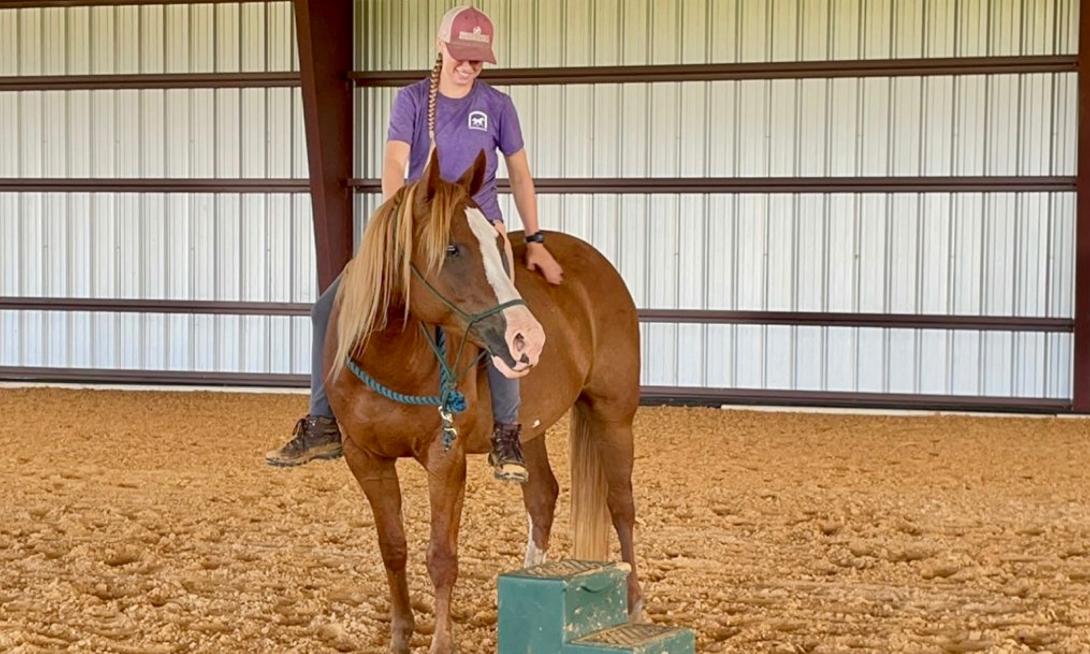 Image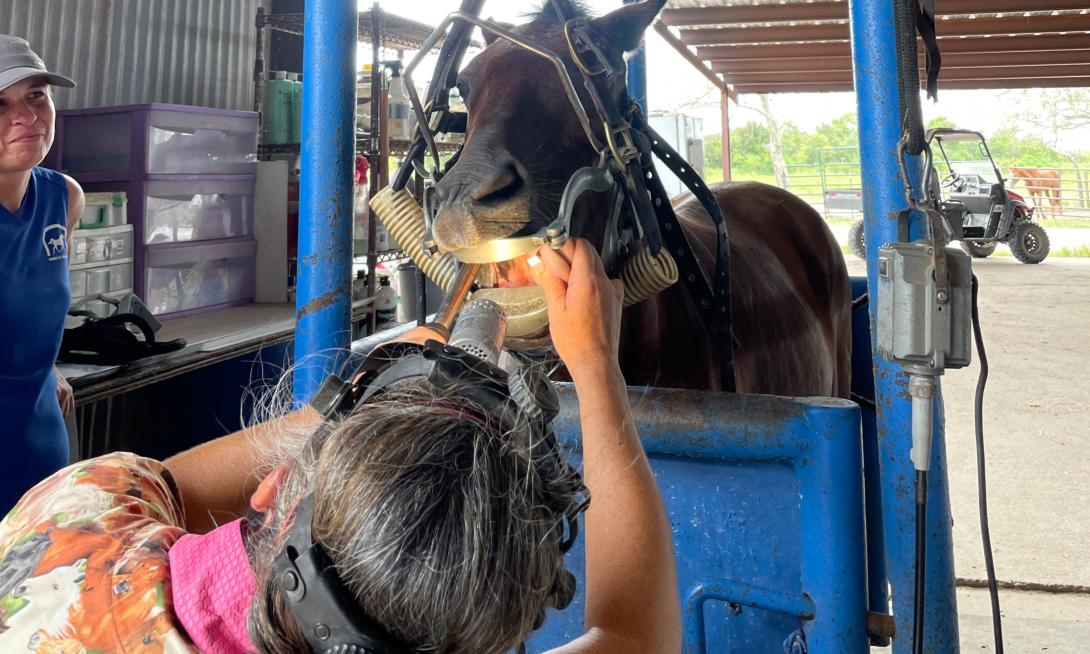 Image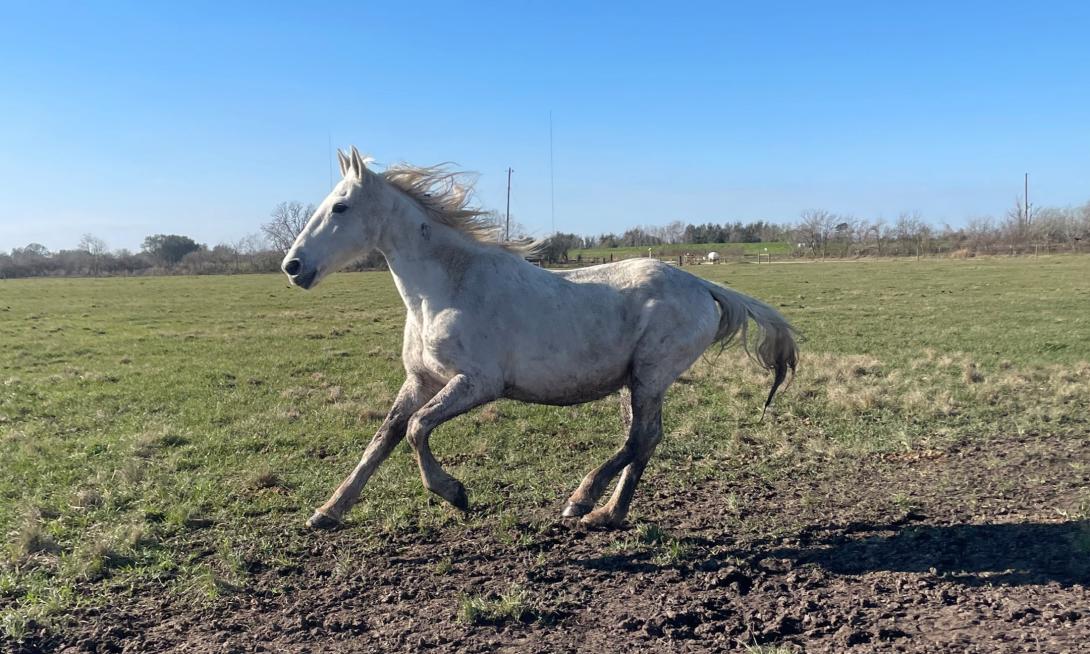 Many of our rescues — especially those who were physically abused — come with deep emotional scars. Some are terrified of being haltered, tied or even touched. Yet to fully rehabilitate and restore a horse, training is essential. A horse who accepts a rider is far more likely to attract a loving adopter. And all equines must stand for the farrier and allow a dentist to float their teeth. They must permit a caretaker to give them vaccines and other routine medications. They must tolerate medical examinations and treatments from an equine veterinarian. It all takes training.
There is no whipping at Miracle Ranch and there are certainly no prods, electric or otherwise. Our approach to working with horses is an extension of our mission: We lead with love. We are gentle and patient and focus on rebuilding their relationship with people. We observe what the horse is trying to tell us and we follow their lead, offering rewards for behaviors we want.
After a horse has fully recovered physically and we get to know their personalities and they ours, we invite them to consider training for a rider. Every single interaction is guided by the horse's wishes. We go as slowly as needed. This technique is essential to building trust in a horse who was beaten, willfully injured or otherwise treated cruelly
A horse who trusts humans often wants more training. That's when they learn to accept and go on to work with a rider for the enjoyment of both horse and human. Then there's the horse who quite frankly has been through enough. They are able to go out with other horses and just be a horse. That's our Nikita.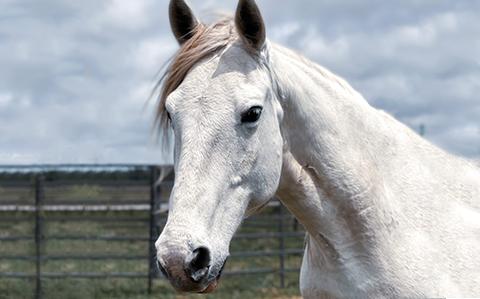 Someone even claimed she was "a killer."
We welcomed Nikita, despite knowing she'd been labeled dangerous and untouchable.