Blessing: How Love Healed Abuse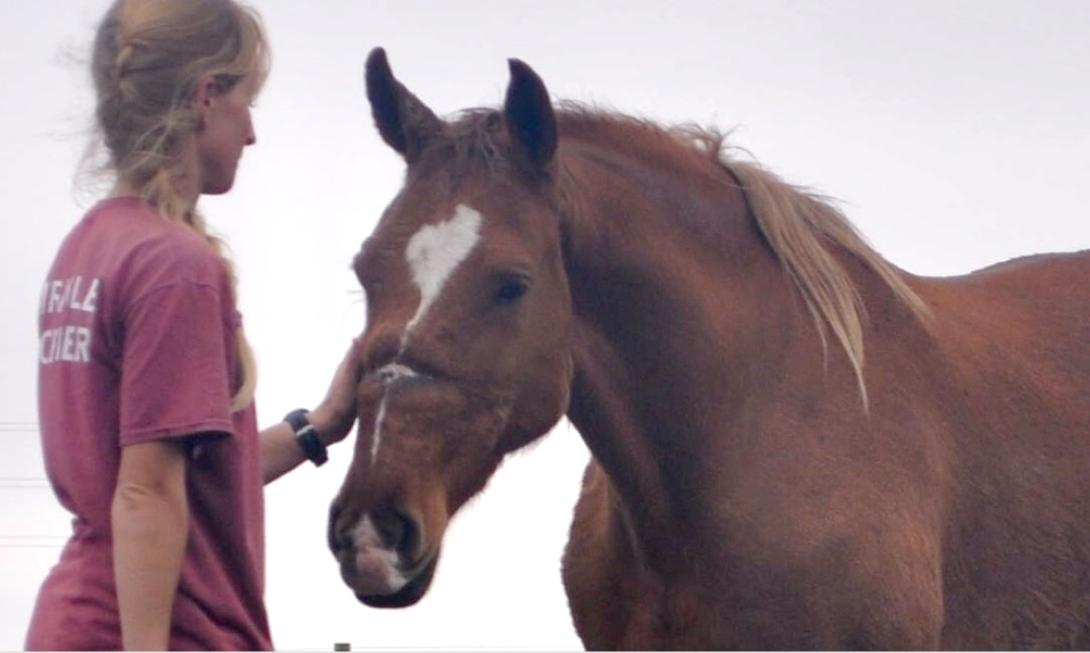 Rescue Story
Blessing's story shows what love can do. In December of 2019, we got a call from the sheriff of a nearby county about a horse who needed an immediate rescue. We didn't know much, but we didn't need to. He said the horse needed urgent help so we left immediately.
When we arrived at the ranch, we were confused. The place was idyllic! A lovely barn, plentiful food, a charming farmhouse. Then we saw the horse, and our stomachs turned. Someone, years ago, put a filly in a tight halter and never took it off. As she grew, the halter embedded deep in her bones mangling her gorgeous face. What we saw was a massive wound covered in maggots.
The rest of the ranch's animals appeared to be fine. This girl was singled out for torture. We knew we had to get her to the vet quickly. The wound was clearly infected and damaging her health.
As we gently persuaded her to step onto the trailer, we talked softly of what a blessing it is to take her directly to the vet knowing, thanks to the friends who support our work, that we could pay for whatever treatment she needed. That's why we named her Blessing.
The vet kept her for 24 days to treat her wounds and administer antibiotics. Blessing's journey to healing had begun, but she was still terrified of people. That made our job of continuing her care at our ranch very difficult.
But we don't call our sanctuary Miracle Ranch for nothing! Take a good look at the photo on the top of this page. That's Michelle, our head trainer, touching Blessing's face! It took just a few days for the two of them to form a bond and now Blessing knows that people can love her… not just hurt her.
Blessing has come a long way
Blessing's training continues to this day. Because Michelle always lets Blessing decide when it's time to learn new things, Blessing has grown confident, strong and even eager to meet new people.
Due to the damage she has suffered, Blessing will always be with us here at Miracle Ranch. But that doesn't mean she can't be adopted! She's just one of the horses available for Virtual Adoption… an option just right for friends who want to help us care for the permanent residents of our sanctuary.