The Biggest Heart in the Littlest Body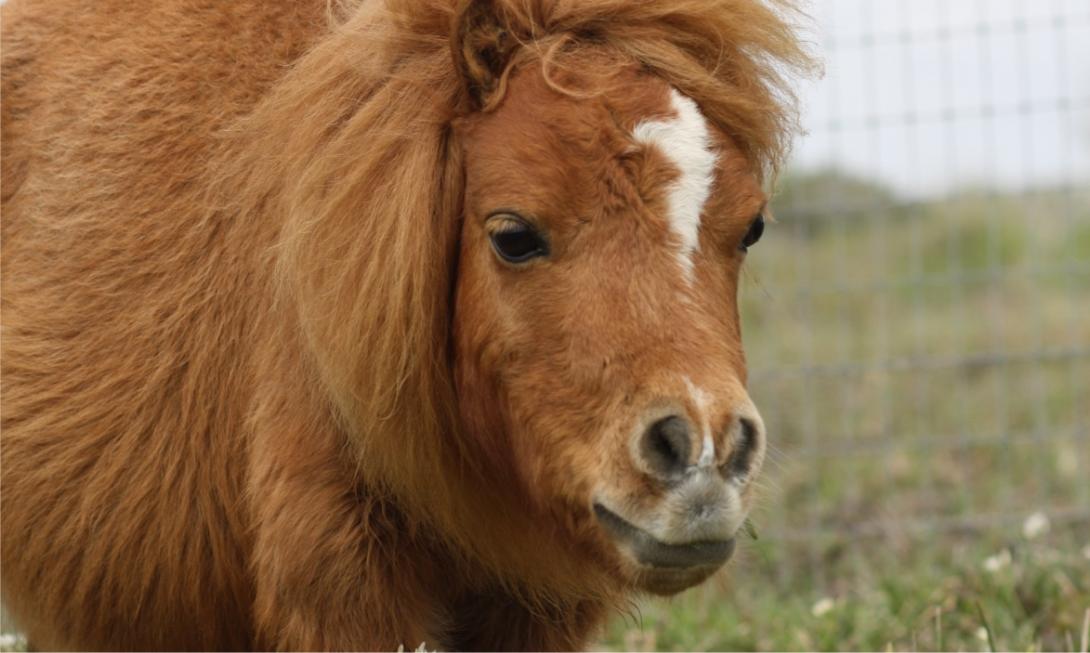 Rescue Story
Who doesn't love a mini horse? Mini horses couldn't be cuter! And that's the problem. Unethical breeders let their greed drive them into creating smaller and smaller horses — small enough even to be a house pet. The result is that, even when their frame is tiny, their internal organs stay large. And that's how Munchie came to be a permanent member of the Miracle Ranch herd.
Munchie's breeders, in addition to operating in conditions of extreme neglect, were trying to create a dwarf horse for a bigger price. But Munchie was born with a distended belly. Knowing they couldn't sell him, the breeders starved him, his mother, Melanie, and a few other minis.
That's when we got the call. We couldn't believe our eyes when we saw Munchie. A colt just a few months old, Munchie was shaking, too weak to stand. One of our staff picked him up and they rode back to the ranch with him snuggled in her lap, his head resting on her shoulder.
Getting Munchie healthy — and keeping him that way — isn't easy. Caring for a mis-bred dwarf requires an expert hand. He'll always need extra care, special feed and close monitoring. He's fully grown now… still just a third the size of a standard mini.
But don't tell him that. Munchie thinks he's the boss of Miracle Ranch. He knows he has a heart as big, or bigger, than any horse or donkey in our herd. In fact, Munchie is a therapy horse and regularly meets with children who delight in petting him and feeding him carrots. He loves the attention!
Munchie leads parades and visits schools and senior homes. To ensure he stays steady on slippery floors, wears tiny sneakers that were made just for him. Everyone who visits Miracle Ranch is required to scratch Munchie's head. He simply insists.
Munchie making his rounds
Since Munchie will always live with us at Miracle Ranch, he's available for Virtual Adoption.