The Domains Focus on Horses' Nutrition, Environment, Health, Behavior, and Mental Experiences.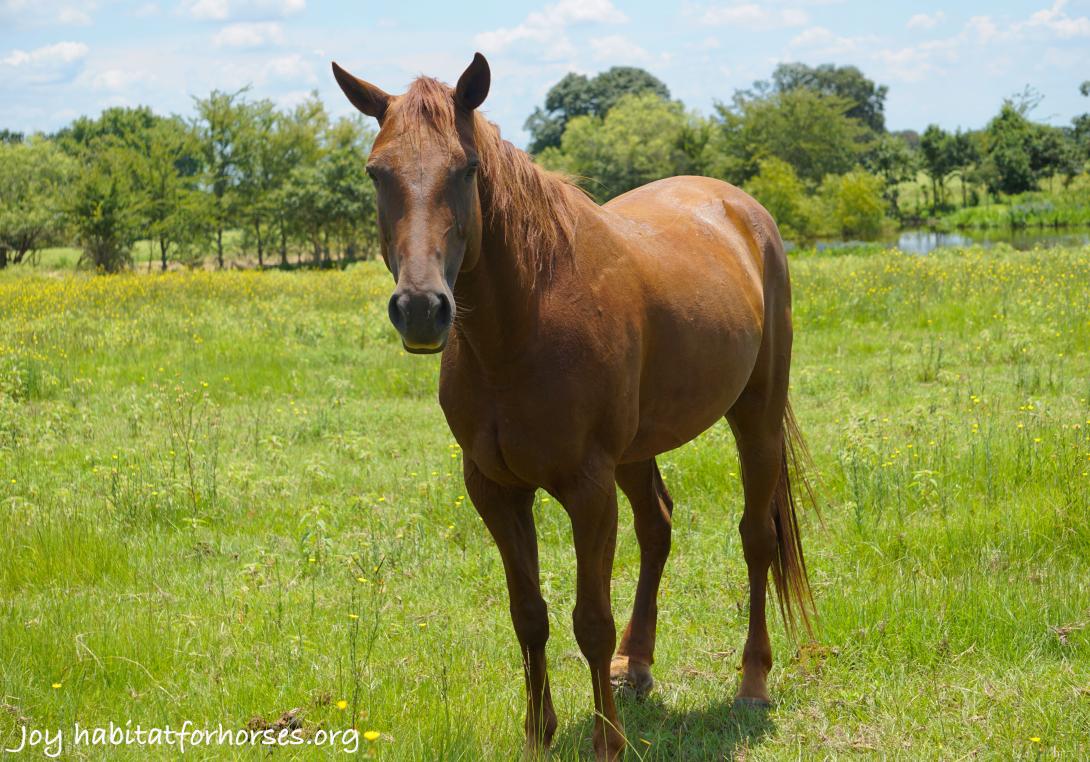 News
Article by Christa Lesté-Lasserre, MA for The Horse.
We all do it. We look at horses in certain situations and make judgments about whether they're happy or not. We say, "How would you like to live in those conditions?" Or, "Look at that face he's making. You can tell he hates that!" Or, "Look how comfortable he is now with that new training technique!"
But the fact of the matter is we — even equitation scientists and equine welfare researchers — might still be lacking a solid, reliable, objective framework for assessing a horse's well-being.
That's why a panel of horse welfare professionals decided to assess the welfare implications of common management, breeding, and training techniques according to a set animal welfare model: "The Five Domains." Funded by the Dorothy Russell Havemeyer Foundation, among others, the project revealed the risks of making inaccurate "assumptions" when assessing equine welfare, said Paul McGreevy, BVSc, PhD, MRCVS, MACVS (Animal Welfare), professor of animal behavior and animal welfare science at the University of Sydney, in Australia. He presented the group's work during the 2017 International Society for Equitation Science Symposium, held Nov. 22-26 in Wagga Wagga, Australia.
World Organization for Animal Health (OIE) researchers developed the Five Domains concept. They updated the model and presented it in its latest form at the 4th OIE Global Conference on Animal Welfare, held in 2016 in Guadalajara, Mexico. It now ties into the "OneWelfare" concept, which suggests animal and human welfare are intertwined.
Building on a previous model based on the "Five Freedoms," the Five Domains model adheres to the current scientific knowledge of animal welfare, said David J. Mellor, BSc (Hons), PhD, HonAssocRCVS, ONZM, professor of animal welfare science and foundation director of the Massey University Animal Welfare Science and Bioethics Centre, in Palmerston, New Zealand. It centers on the following five categories with practical provisions:
Nutrition: Provide ready access to fresh water and a diet to maintain full health and vigor.
Environment: Provide an appropriate environment including shelter and a comfortable resting area.
Health: Prevent or rapidly diagnose and treat injury and disease.
Behavior: Provide sufficient space, proper facilities, and the company of the animal's own kind.
Mental experiences: Ensure conditions and treatment that avoid mental suffering.
McGreevy and 15 other welfare experts applied this Five Domain model to 116 common horse husbandry and training situations during a four-day dedicated workshop. The situations related to weaning, transport, housing, diet, veterinary interventions, breeding practices (individually by sex), competitions, training, veterinary procedures, and more.
"The panel estimated the impact of nutritional, environmental, and health-related problems (Domains 1 to 3) and conditions that limit the animal's capacity to express various behaviors (Domain 4) before considering how these four come together to have an overall impact on the horse's mental state," McGreevy said.
They found that some of the evaluations changed during the course of the workshop, indicating that prior to meeting the experts might have made flawed assumptions about some of the aspects, he said. Or they could have developed more awareness or considered things differently during the workshop.
Before researchers can fully apply the Five Domains model to welfare in a horses' daily lives, they need to fine-tune a scoring system for each domain, said McGreevy. They also need to educate the people doing the evaluations.
"The model offers a framework for discussions around the impact within each domain," he said. "However, defining the interventions and delineating assumptions upon which the panelists based their decisions requires further study."