Habitat For Horse's Top Five Favorite Inspirational Horse Memes
Jerry's Take
There are a bunch of inspirational quotes out there and we have so many beautiful horses here! So we decided to make our very own memes using 5 of our favorite inspirational horse quotes and OUR horses!
1. We truly feel this one is true. King's Anya is a stunning 8 year-old Quarter Horse who needs someone who will bond and share a life with her.
Learn more about adopting Anya here: http://www.habitatforhorses.org/kings-anya/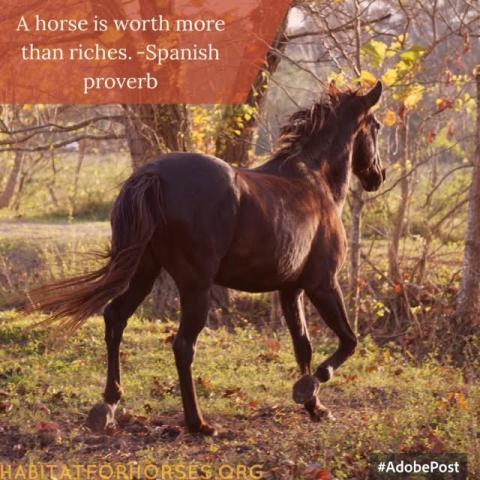 2. These beauties reside at our Cleveland Ranch and are available for adoption!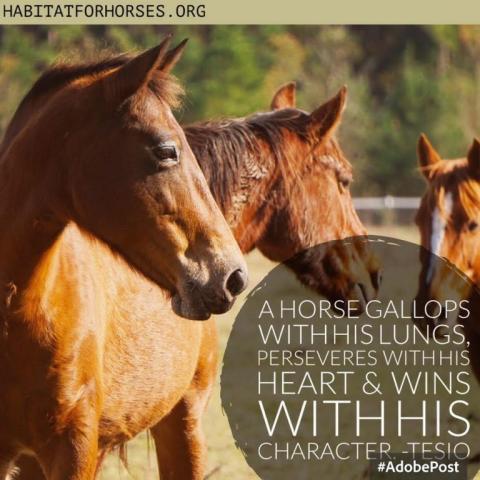 3. Suzie is a real beauty. A few minutes out in the pasture with her and you will definitely see grace, beauty, spirit and fire.
Learn more about Suzie: http://www.habitatforhorses.org/suzie/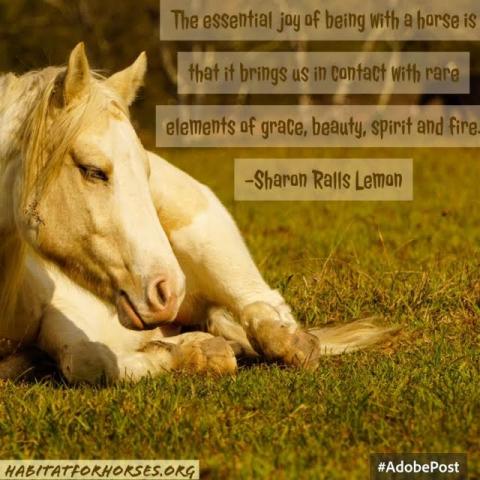 4.Truer words were never spoken. This was taken at our Ragtime Ranch. Ragtime Ranch is entirely devoted to providing refuge to those equine that need to spend their final years in peace. Seventy acres of pure coastal hay, deep well water, the best feed, a vet close by, and the loving care of our best employees and volunteers await the elderly.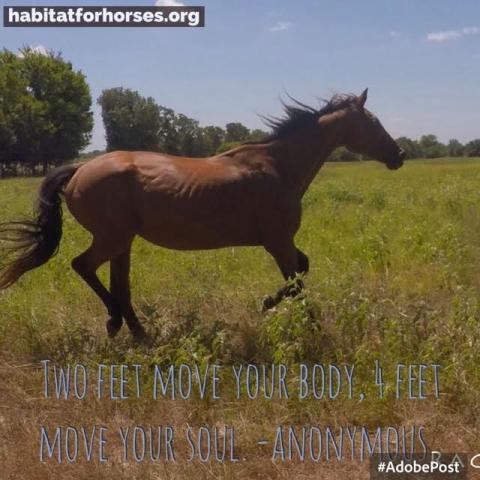 5. Those times when we are able to take a moment and look out at the horses in our pastures our some of our favorites. This photo is a snapshot of one of those moments at our Manvel Ranch.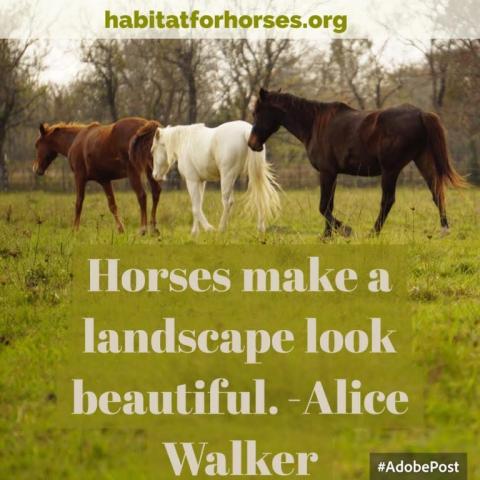 Consider making your landscape more beautiful and adopt.
Learn how at: http://www.habitatforhorses.org/hfh-adoptions/